Visit this video page to see Dynamic Fields in action.
Who is this for? #
A director or district administrator who needs custom data fields for members, inventory, library, and/or uniforms.
Each district in Presto Assistant can have up to 50 Dynamic Fields for all areas listed above for band, choir, dance, orchestra, and theater — that's 250 total Dynamic Fields per organization type!
Dynamic Fields exist at the District level in Presto Assistant. Only District Admin or District Assistant users can manage Dynamic Fields.
Prerequisites #
Your Presto Assistant organization should be connected to your free Presto Assistant district.

No district yet? This article explains how to set up a Presto Assistant district.
If you are a director without a Fine Arts Administrator that needs to create your own district, please contact Presto Support — we have a quick guide to share with you.
Getting Started #
Sign in as a District Admin or District Assistant user.
Press the Dynamic Fields item in the left navigation menu.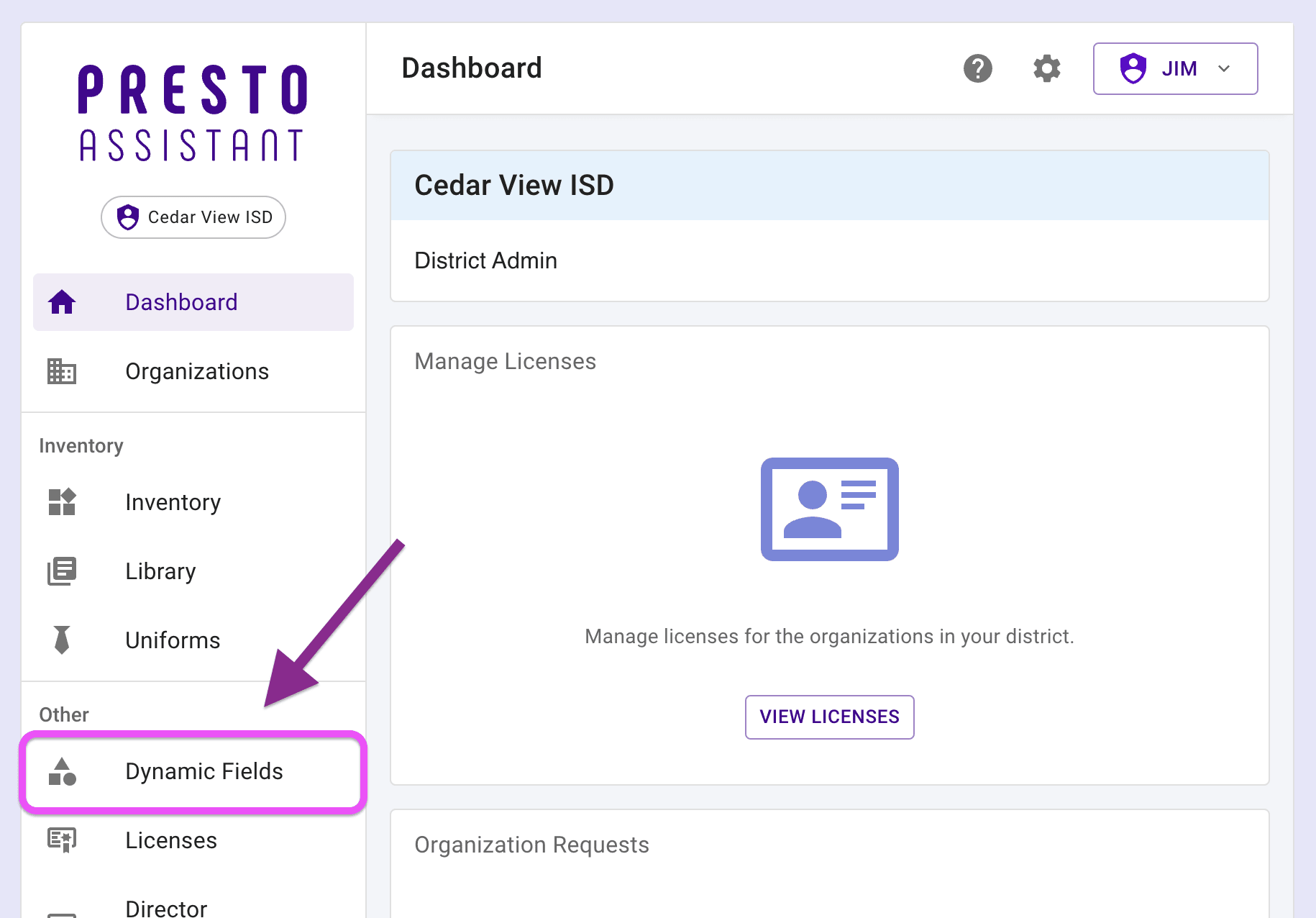 Add a Dynamic Field #
Press the add Dynamic Field button at the top of the table.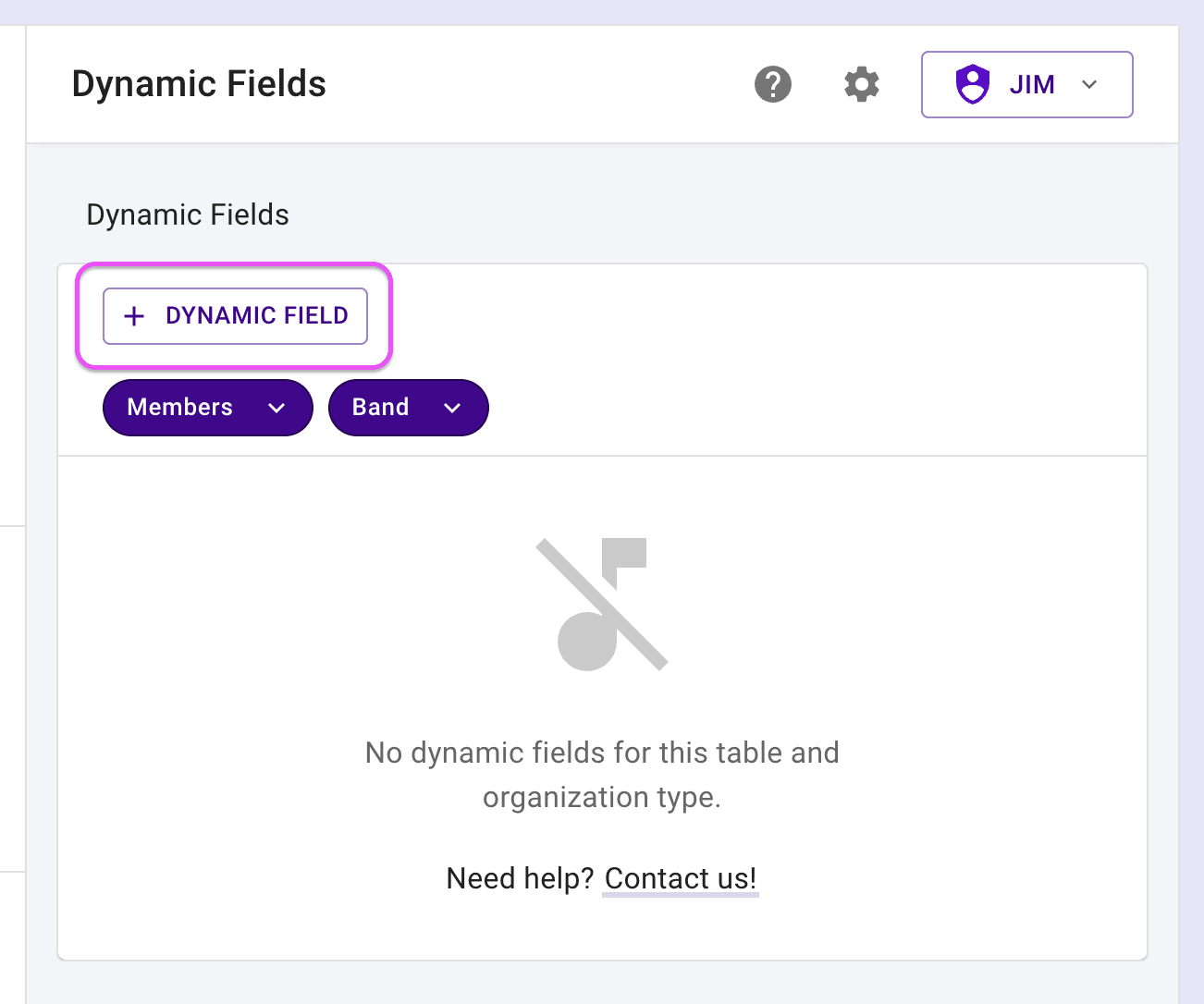 Complete the form.

Enter the name of the new Dynamic Field.
Choose the Dynamic Field type from:
Choose the organization type from:

Band
Choir
Dance
Orchestra
Theater

Choose the table from:

Inventory
Library
Members
Uniforms
In the example above, we add a new Dynamic Field called "Elementary School", a free text field for the Members table for band organization types.
You'll see the new Dynamic Field in the table. Press the "More Actions" button to edit or delete the Dynamic Field.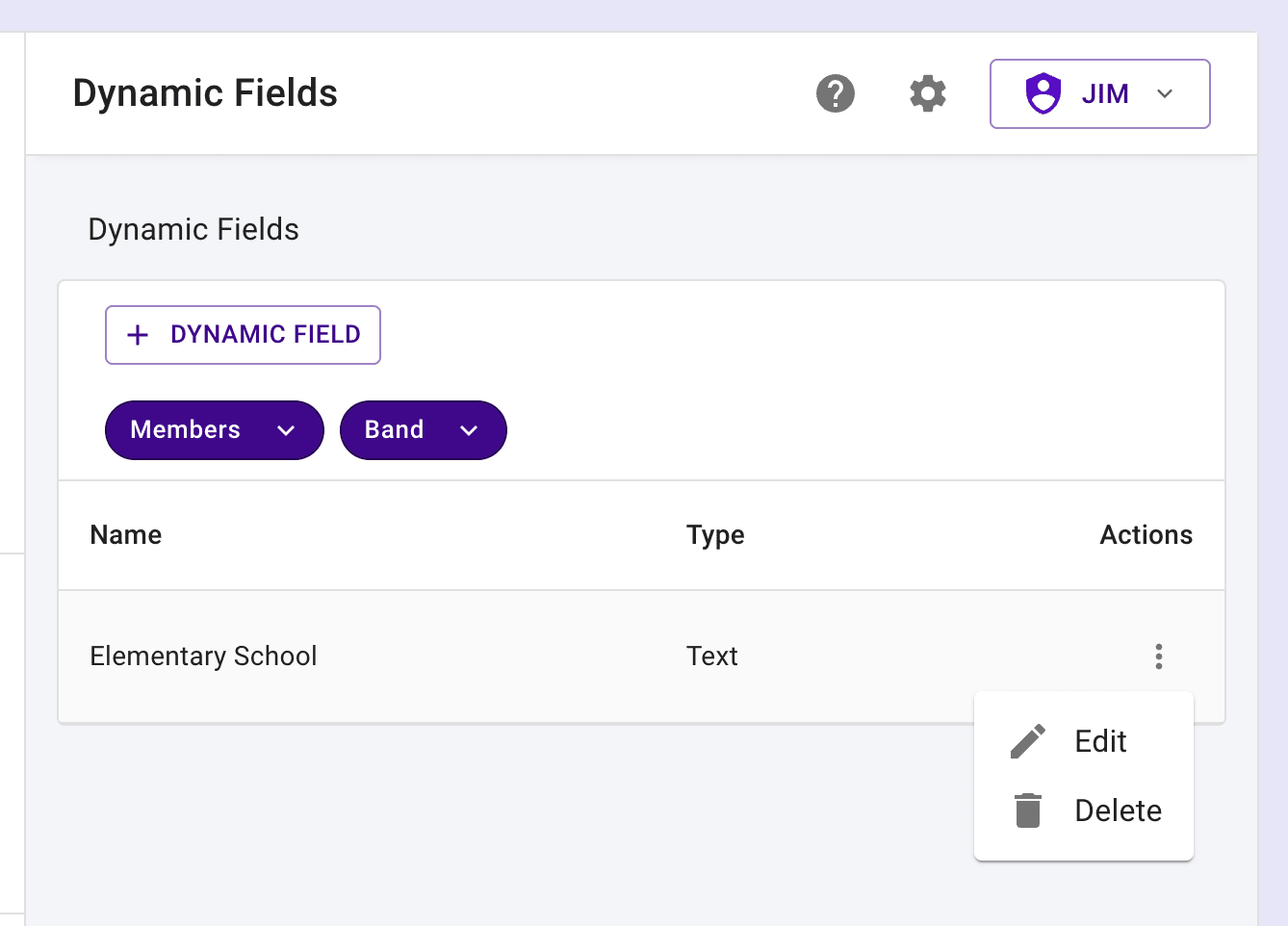 Edit or Delete a Dynamic Field #
When editing a Dynamic Field, you can only change the "name" value. If you need to change the type, organization, or table, you'll need to delete the Dynamic Field and create a new one.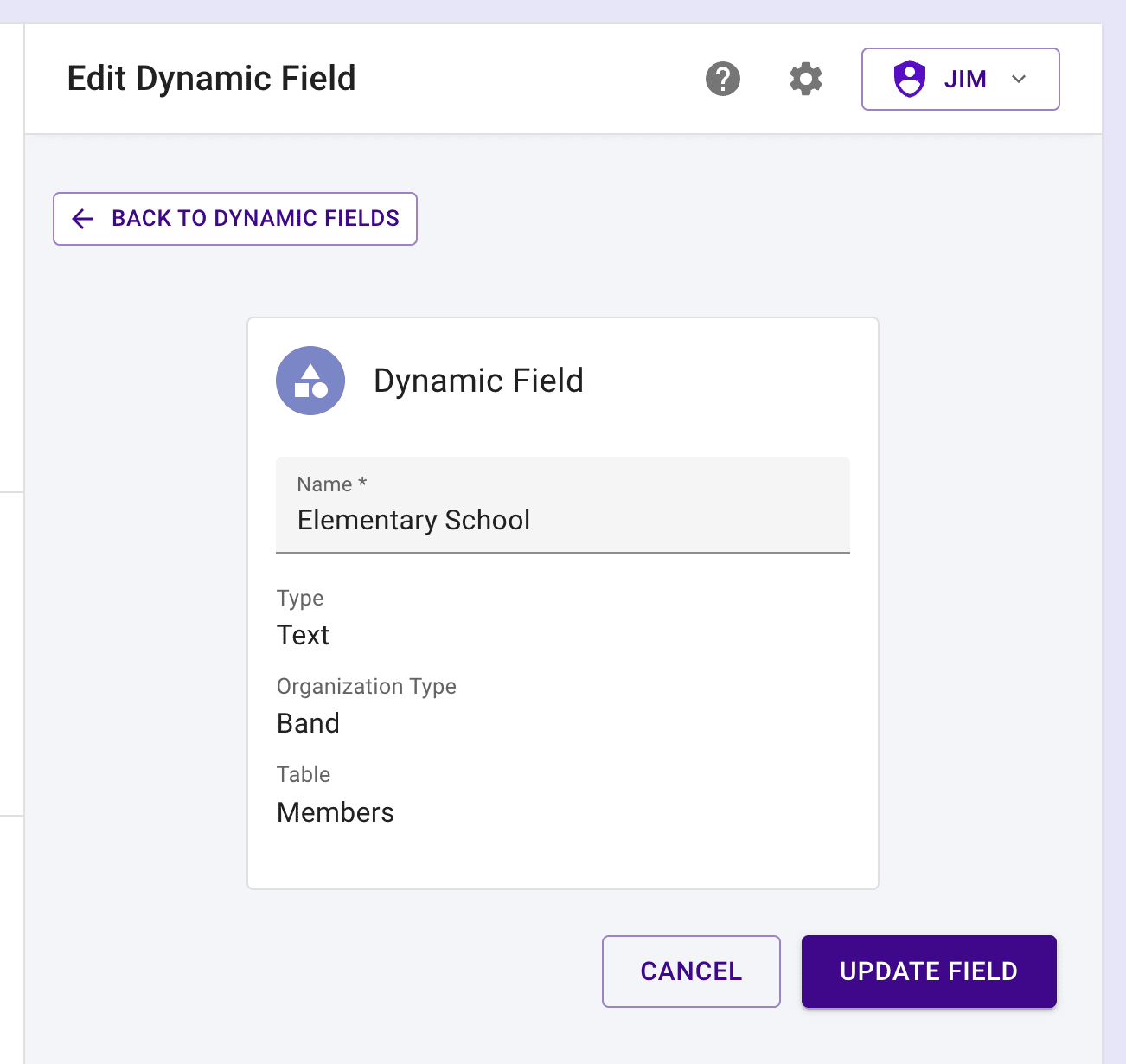 If you need to delete a Dynamic Field, you'll need to confirm the deletion. This will remove all of the data for the field in the Presto system. This action cannot be undone.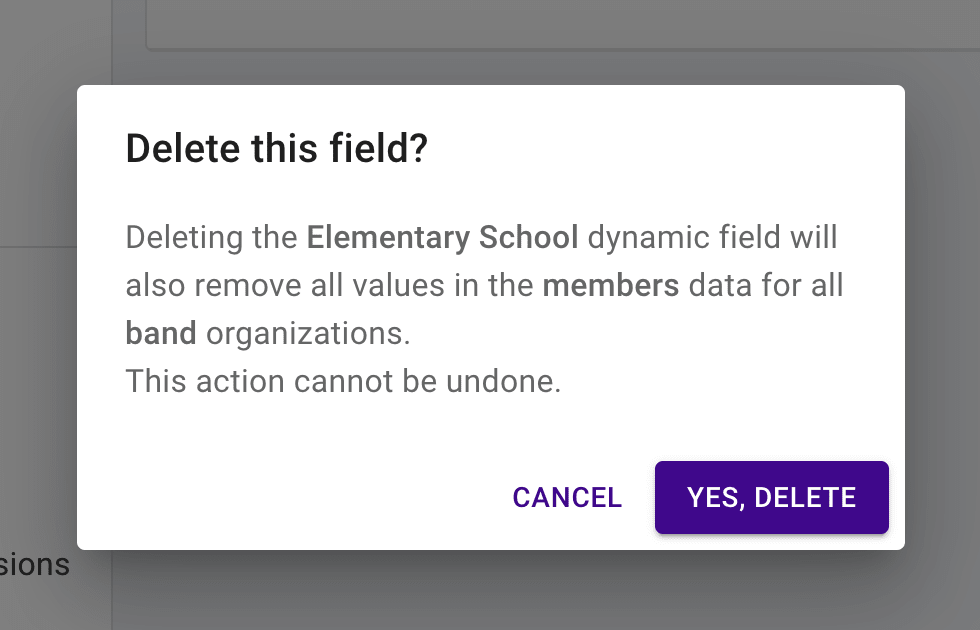 Next steps #
Directors in your organizations will see the Dynamic Field data in the details pages, edit pages, tables, and when they are importing data.