Who is this for? #
An Assistant Director or staff member who was invited to a Presto Assistant organization by another director.
Quick steps #
In the Welcome Email, press the "Get Started" button.
On the "Create Your User Profile" form, add your email address, a strong password, and read the Privacy Policy and Terms of Service.

You will use the email address provided in this step to sign in to Presto.
Make sure you see Assistant Director at the top of the form.

In the Member Info step:

Press the purple + Member Claim Code button
Enter the Member Claim Code from the Welcome Email and your email address
Confirm the data

Complete the Contact Info form.
Review information about including Presto Assistant in your district's Technology Acceptable Use Policy.
All done! Continue on to see the Dashboard.
Detailed steps #
In the Welcome Email, press the "Get Started" button.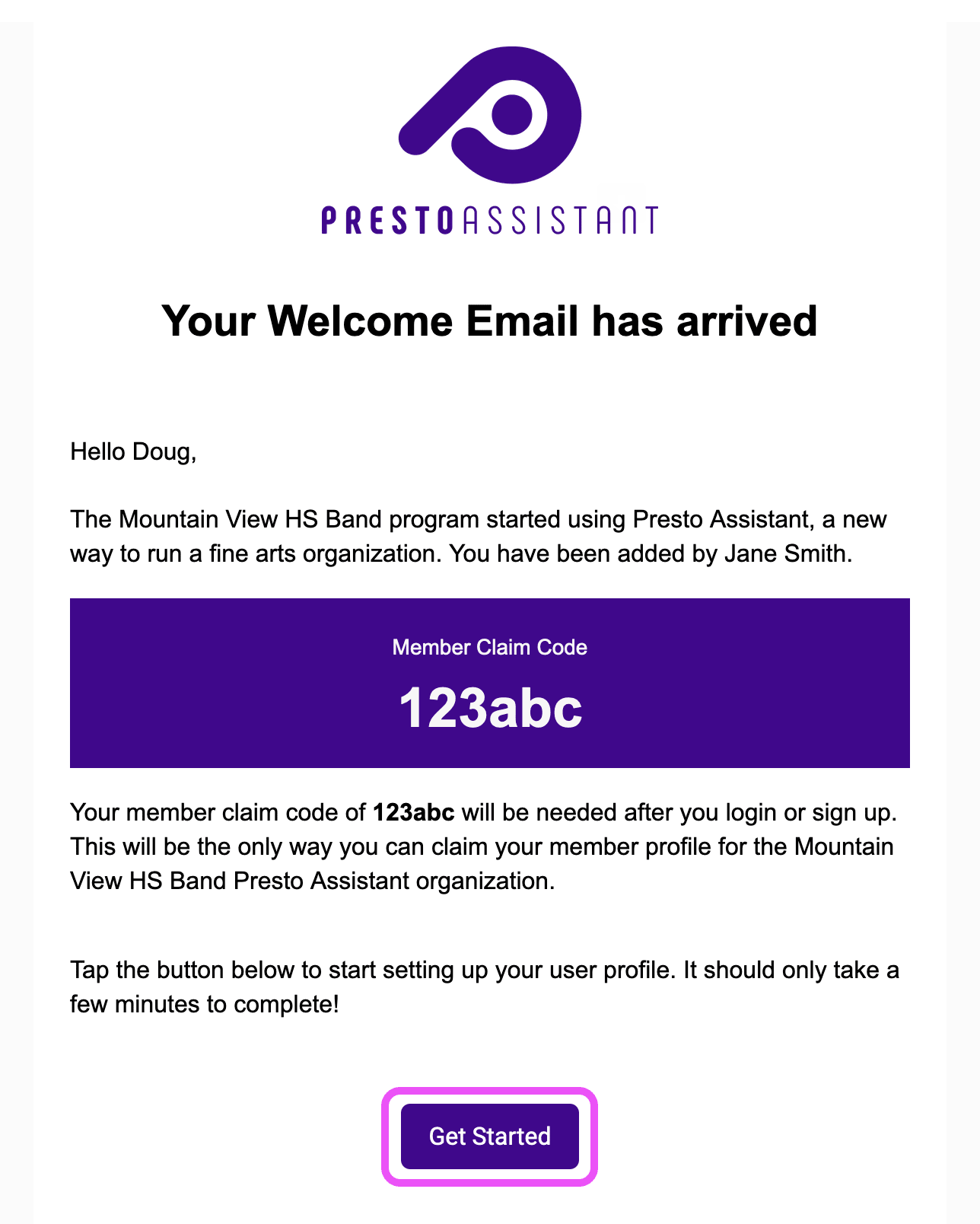 On the "Create Your User Profile" form, add your email address, a strong password, and read the Privacy Policy and Terms of Service. If everything looks correct, then press the submit button and again in the confirmation dialog.

You will use the email address provided in this step to sign in to Presto.
Make sure you see Assistant Director at the top of the form (highlighted in green in the image below).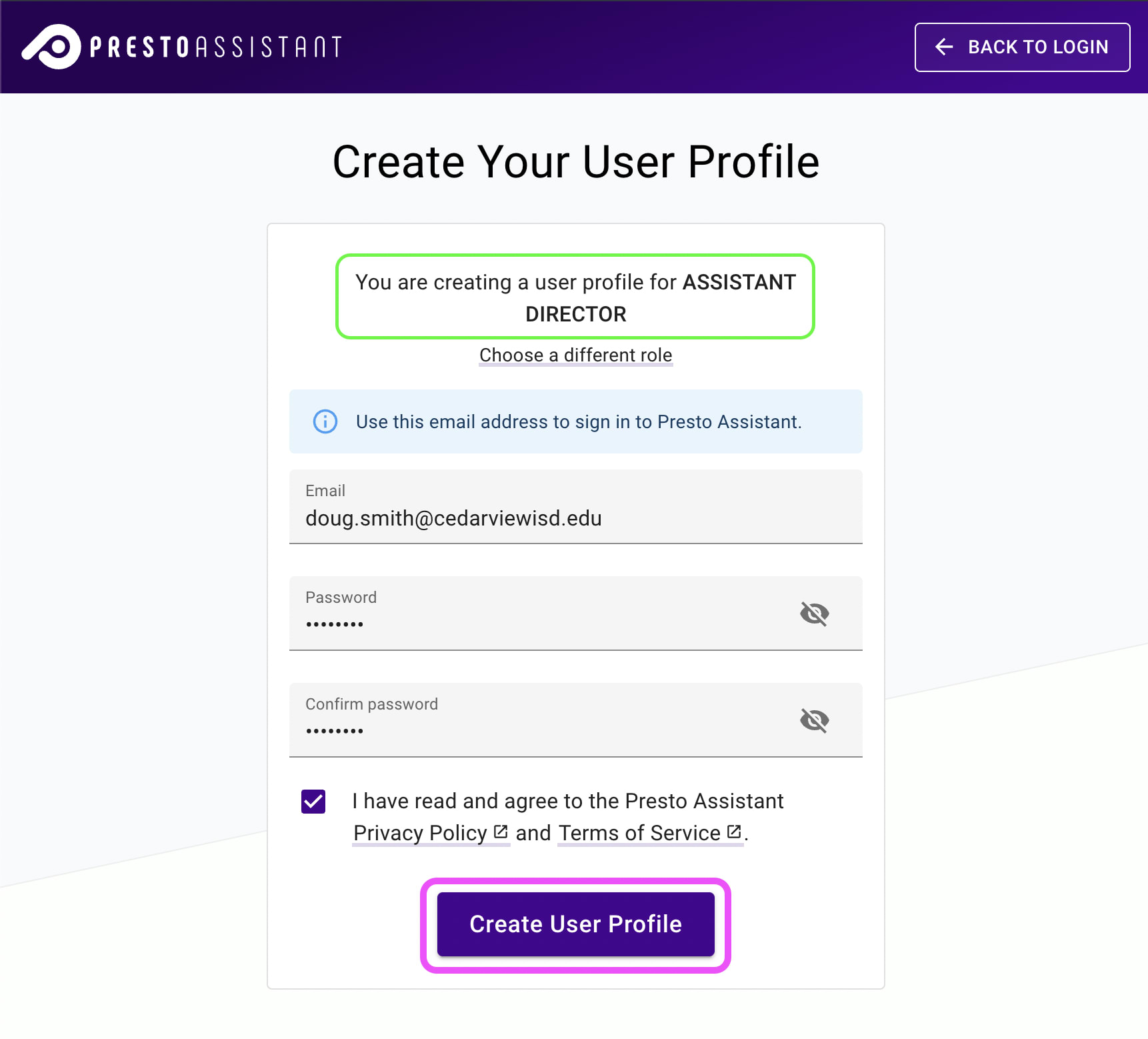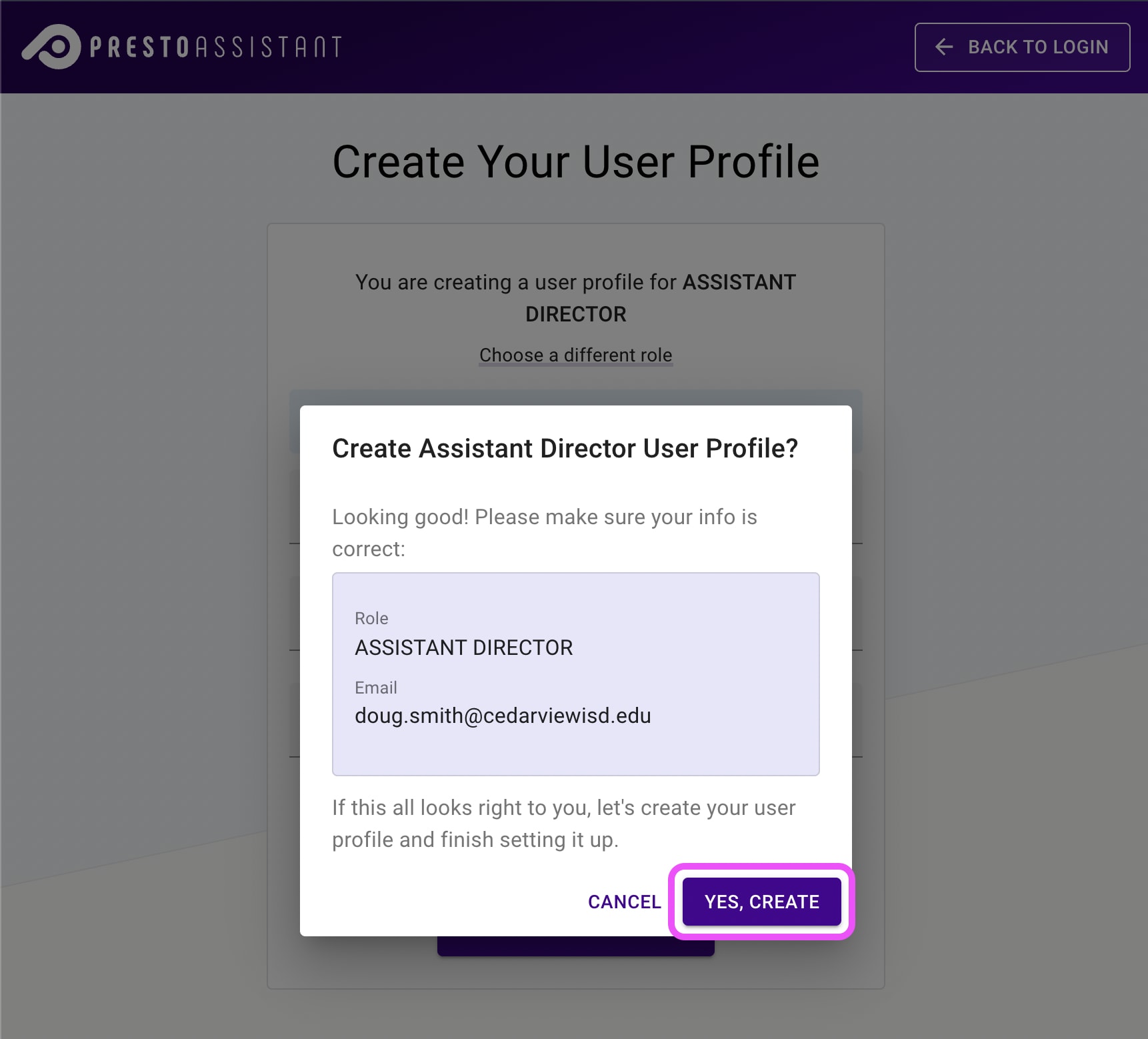 In the Member Info step:

Press the purple + Member Claim Code button
Enter the Member Claim Code from the Welcome Email and your email address
Confirm the data is correct and press the "Yes, Claim" button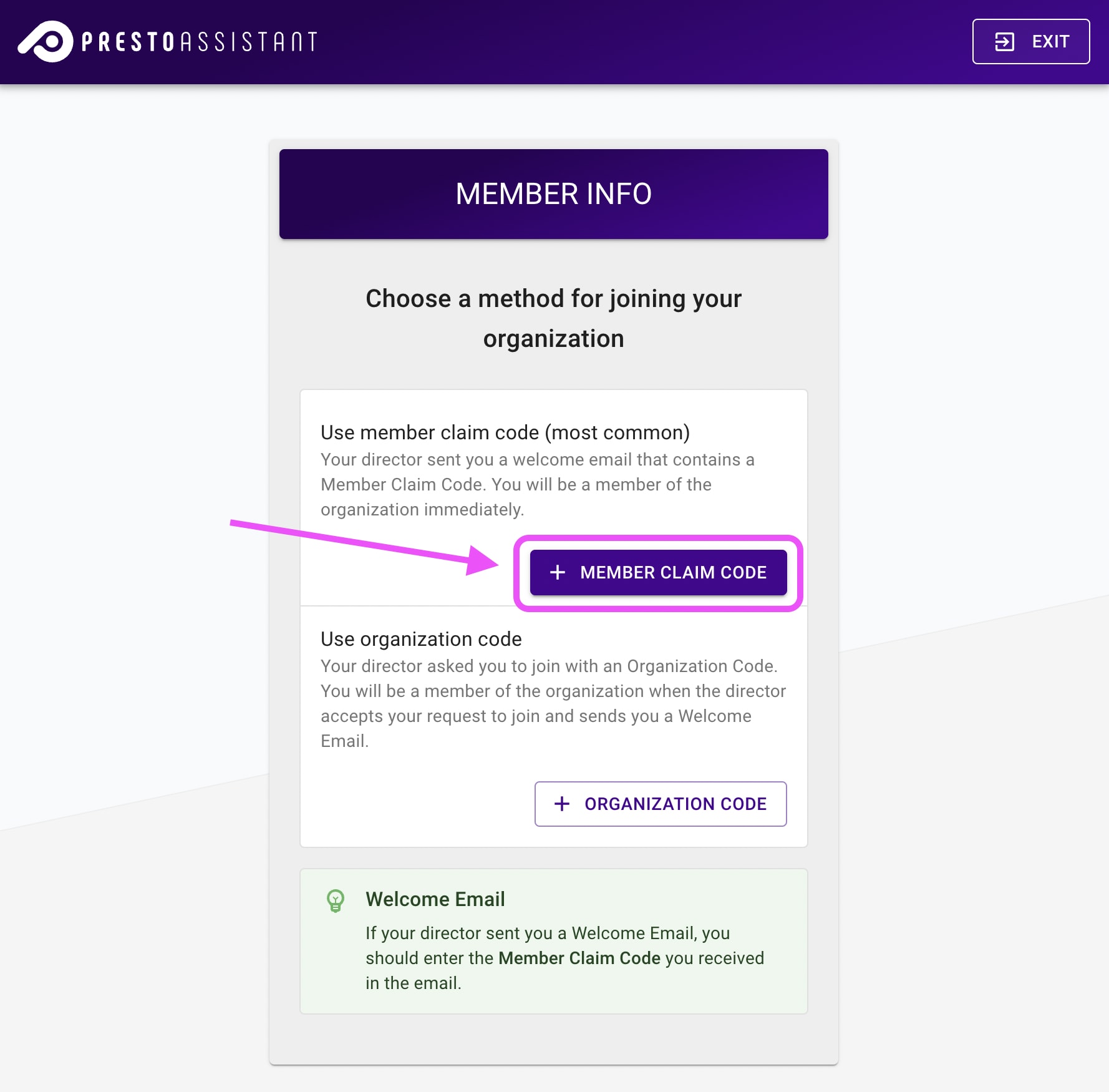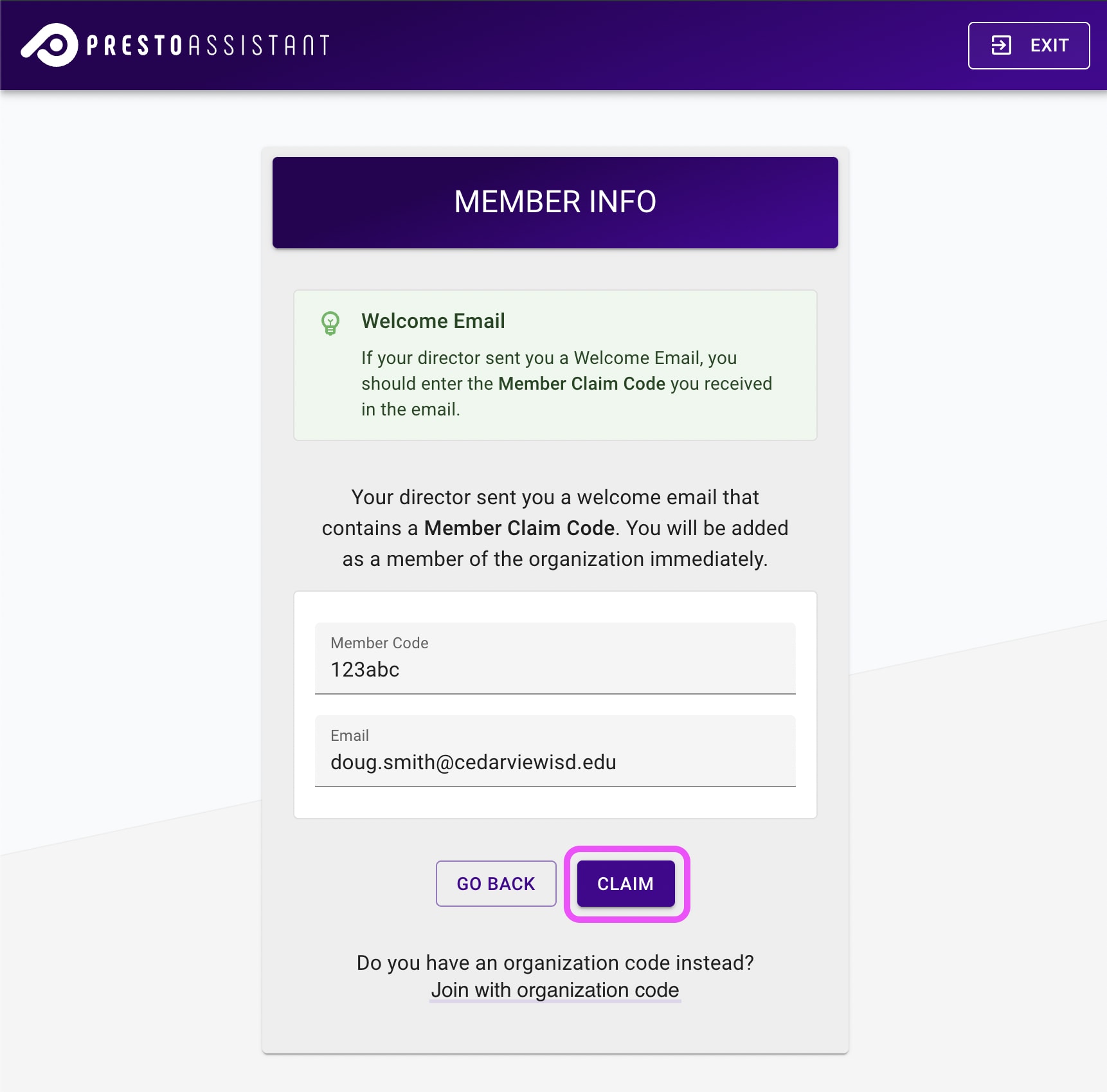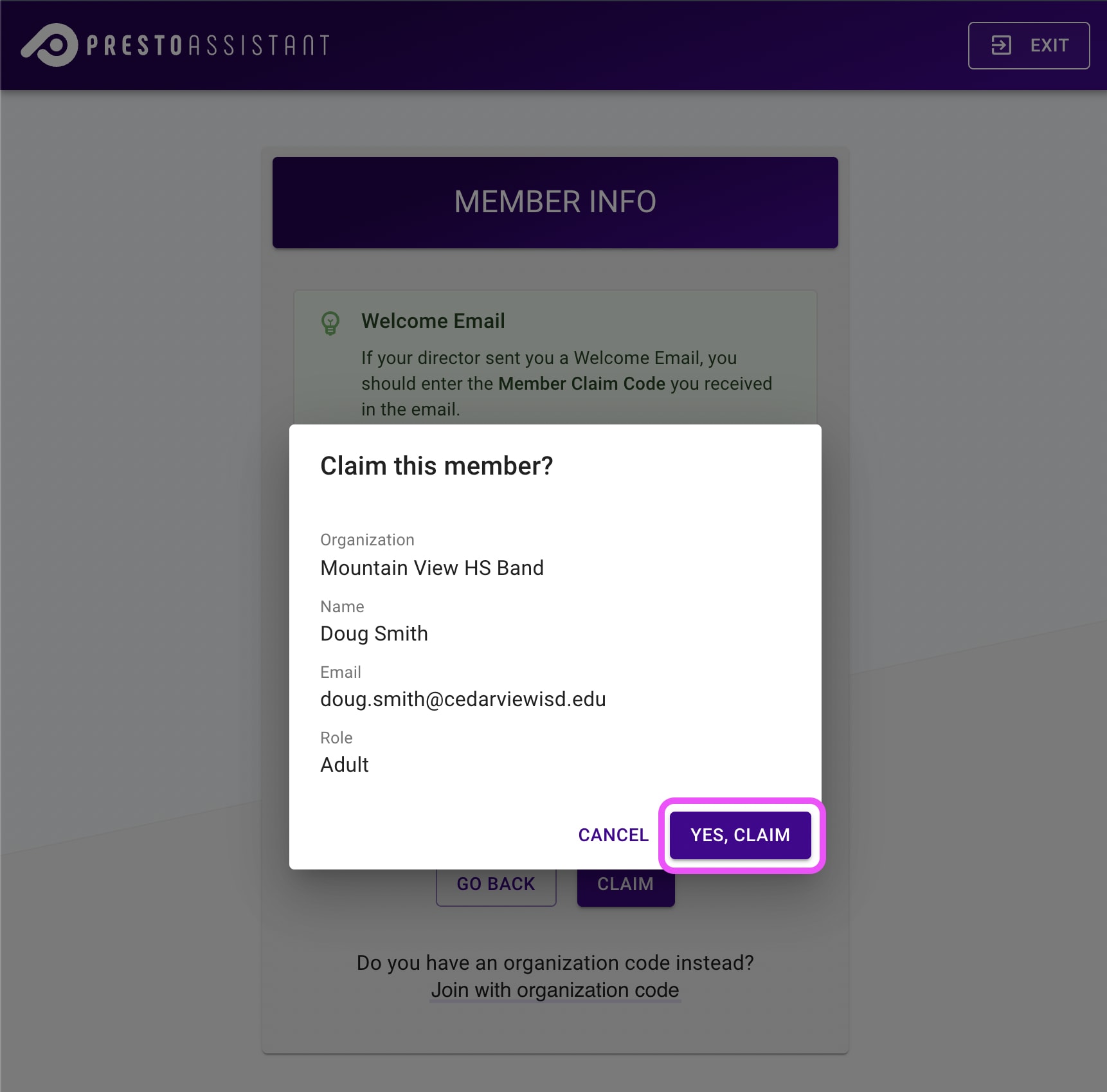 Complete the Contact Info form.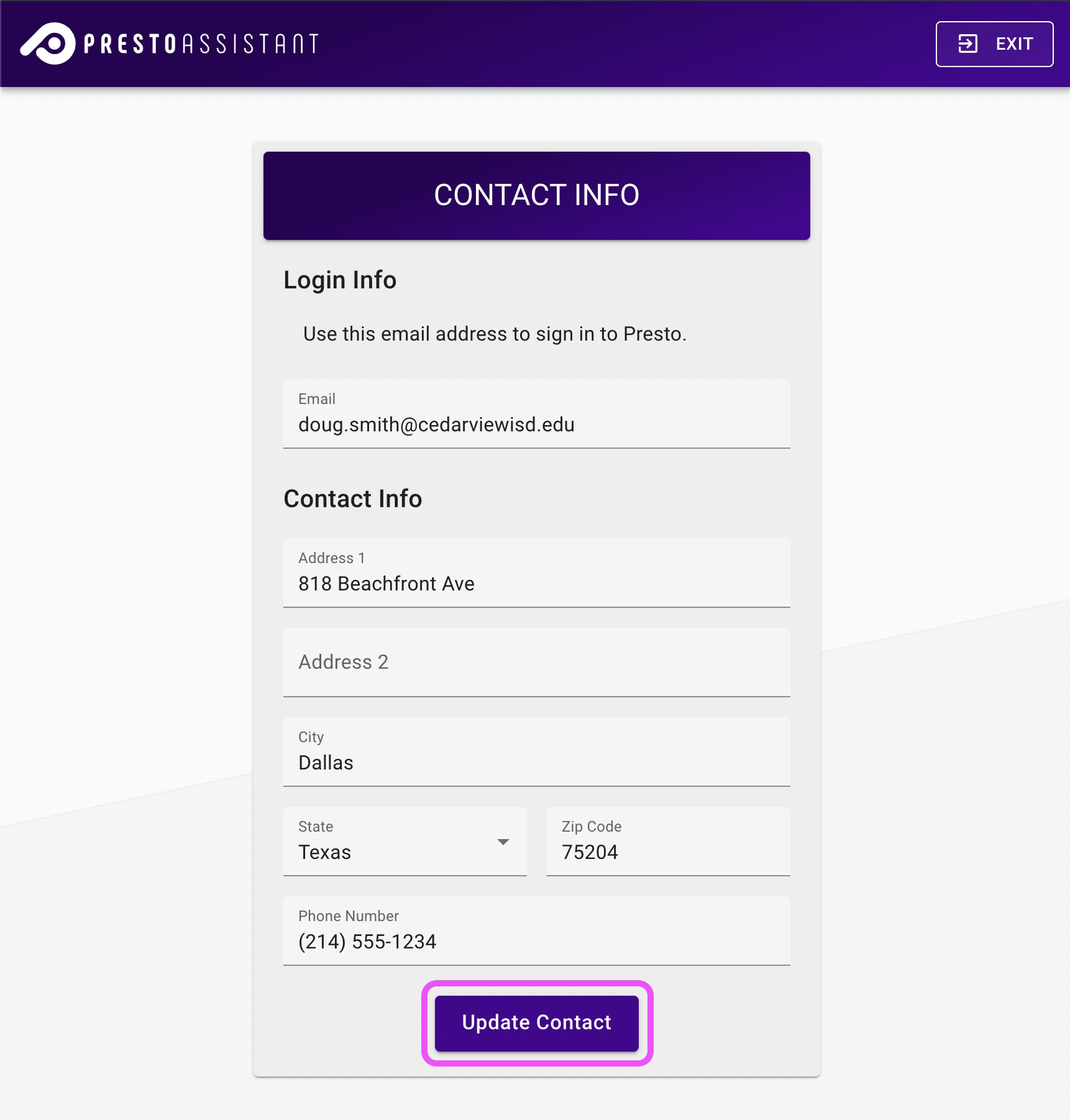 Review information about including Presto Assistant in your district's Technology Acceptable Use Policy. This document is also available to download later in the Settings page in your Director view.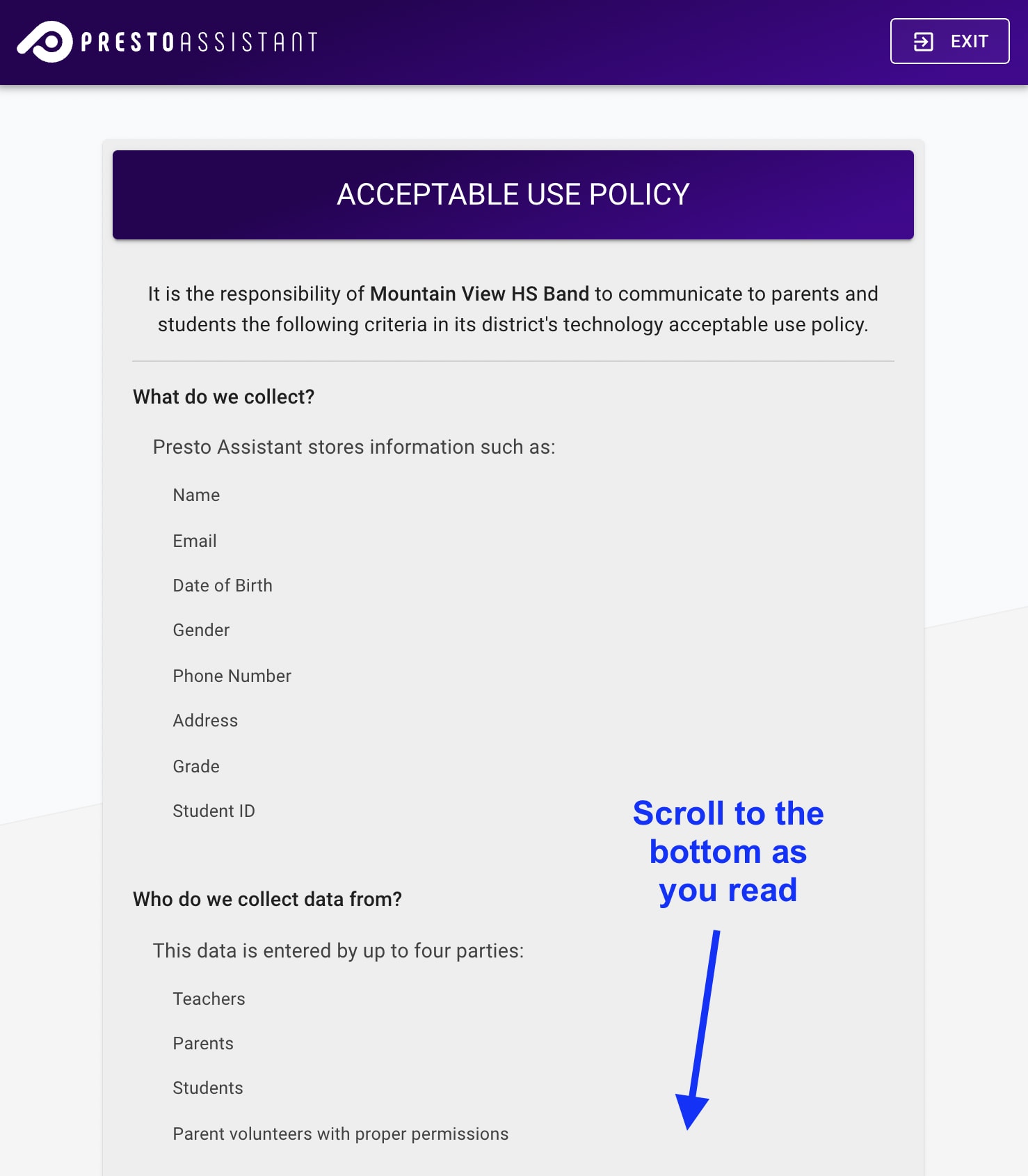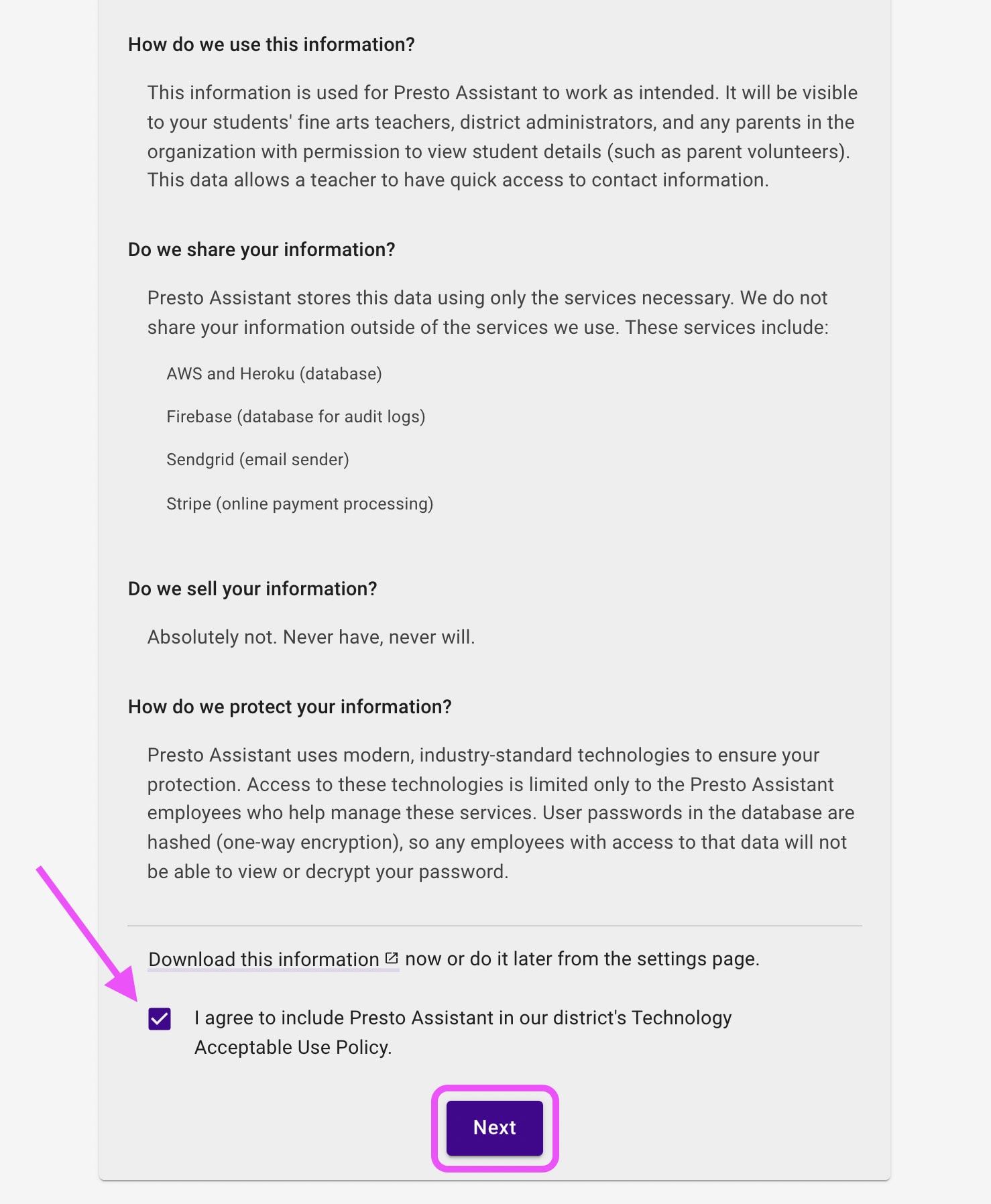 All done! Press the Continue button to go to the director dashboard.