Who is this for? #
District Administrators and Directors who want to set up online payments through Vanco/RevTrak.
Tips #
Online payments must be enabled by the district and the organization in order for parents to make payments online.
Once your district administrator enables online payments, directors with permissions to manage finances will be able to enable online payments on the organization's settings page.
Only parents can make online payments in Presto. Any fee assigned to a student can be paid by their parent when they sign in to the Presto Assistant web app, as long as that fee is associated with a financial item that has an account that allows online payments.
Detailed steps #
For the district, a District Administrator or District Assistant should enable "Online Payments" from their District settings page.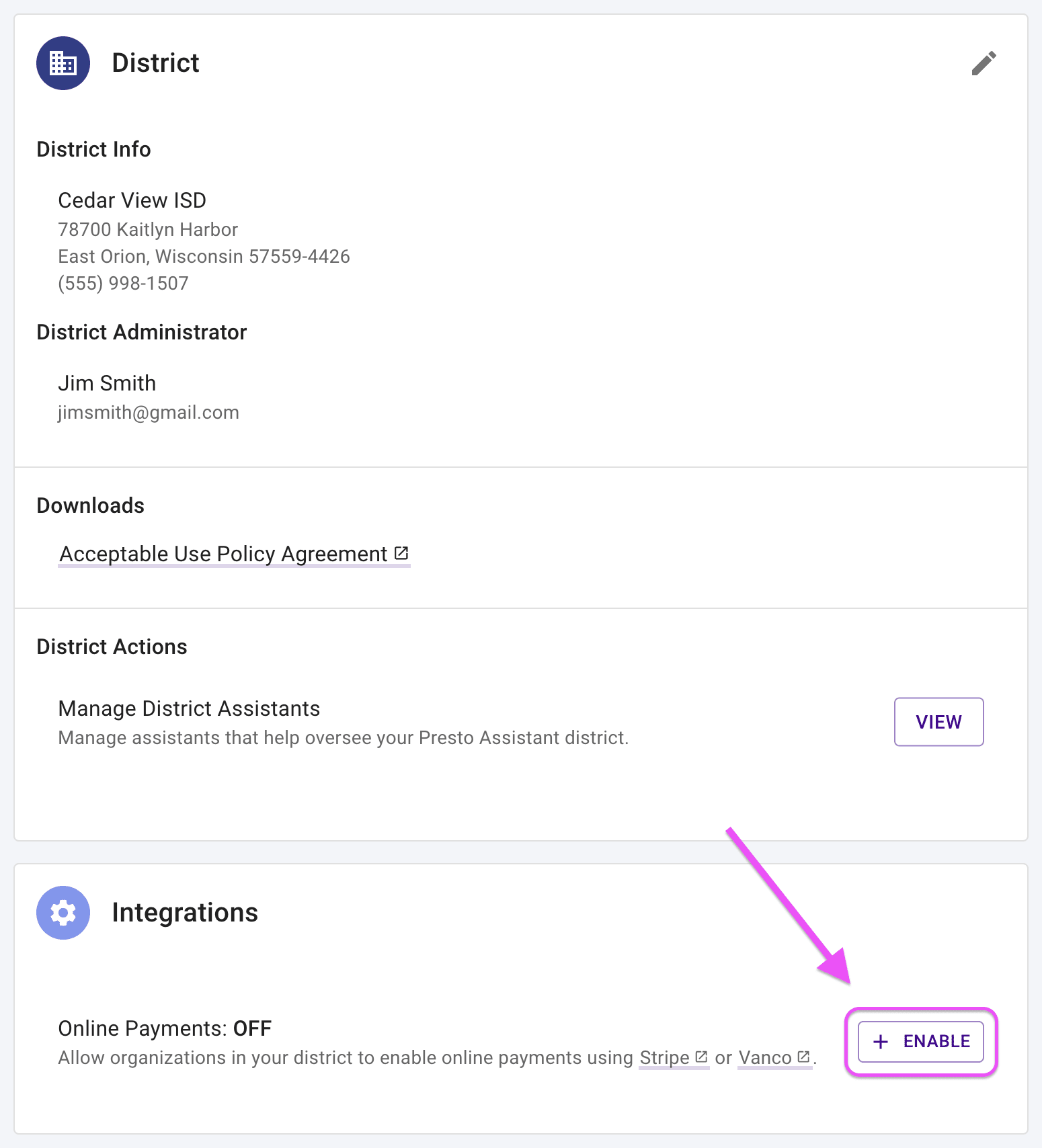 After that, an organization Director should enable "Online Payments" from their Organization settings page.

In the Vanco/RevTrak section, press the "Manage" button.
Press the "Sync" button on the Vanco Settings page.
In the dialog, add your district's PCCT code and your organization's Account Code you received from Vanco. Press the "Sync" button.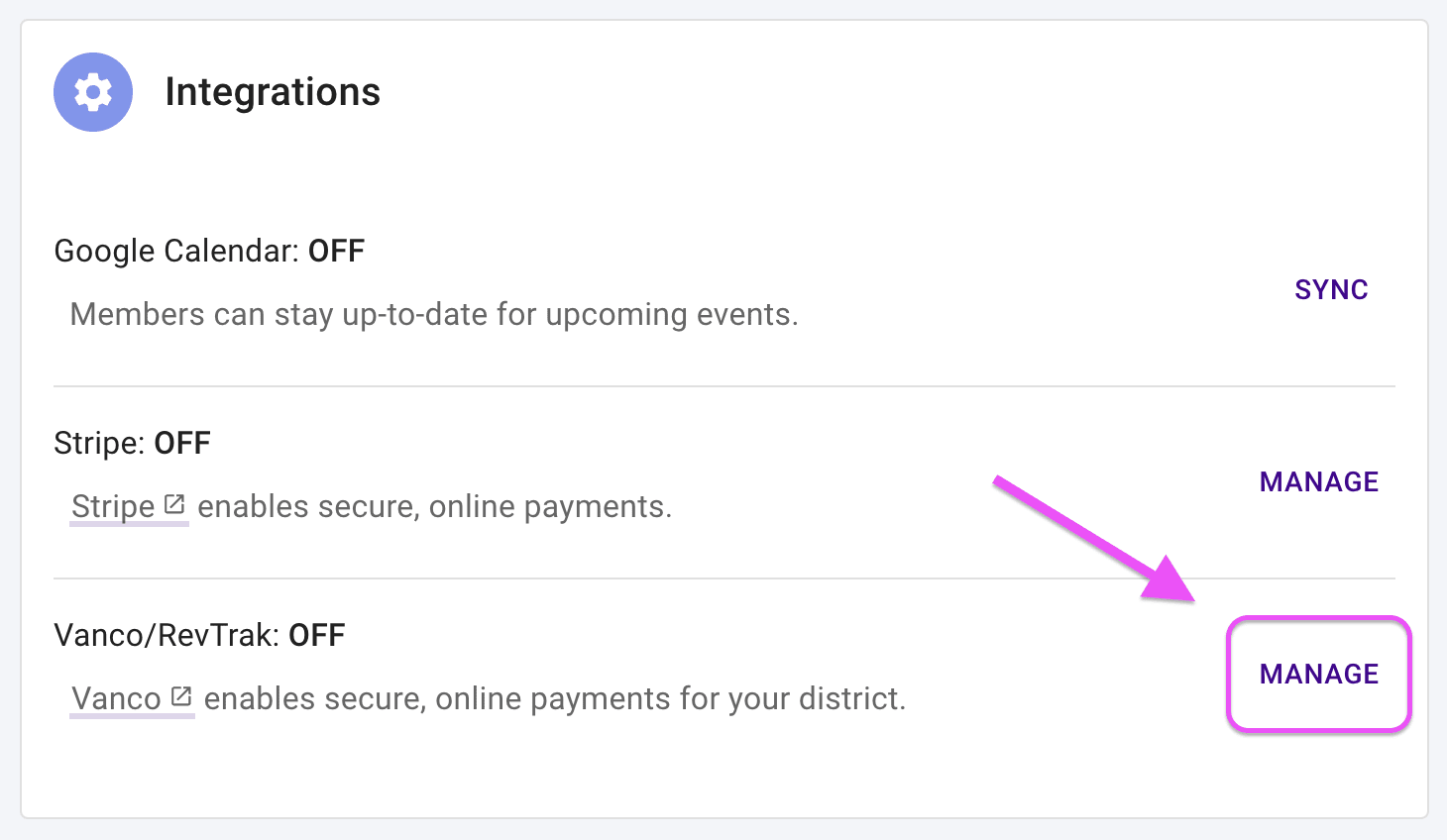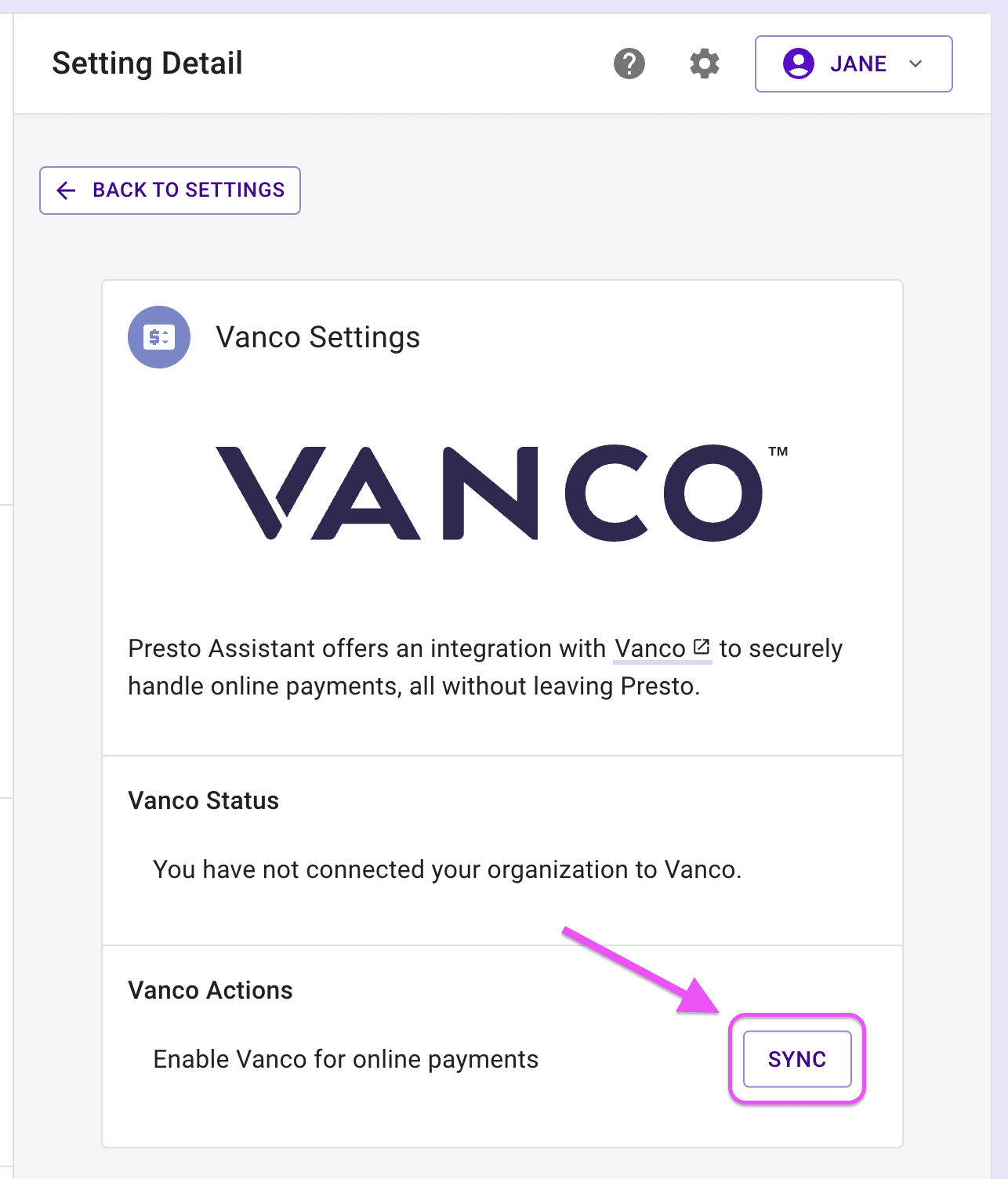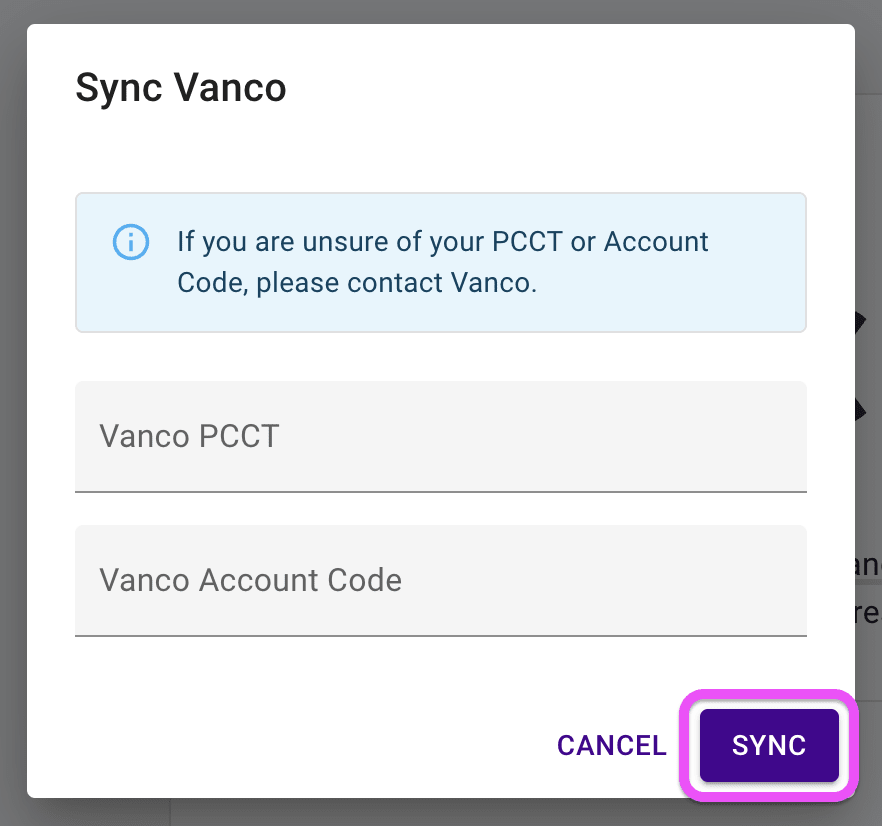 Contact your district administrator or Vanco representative to get your district's PCCT code and the Account Code for your organization.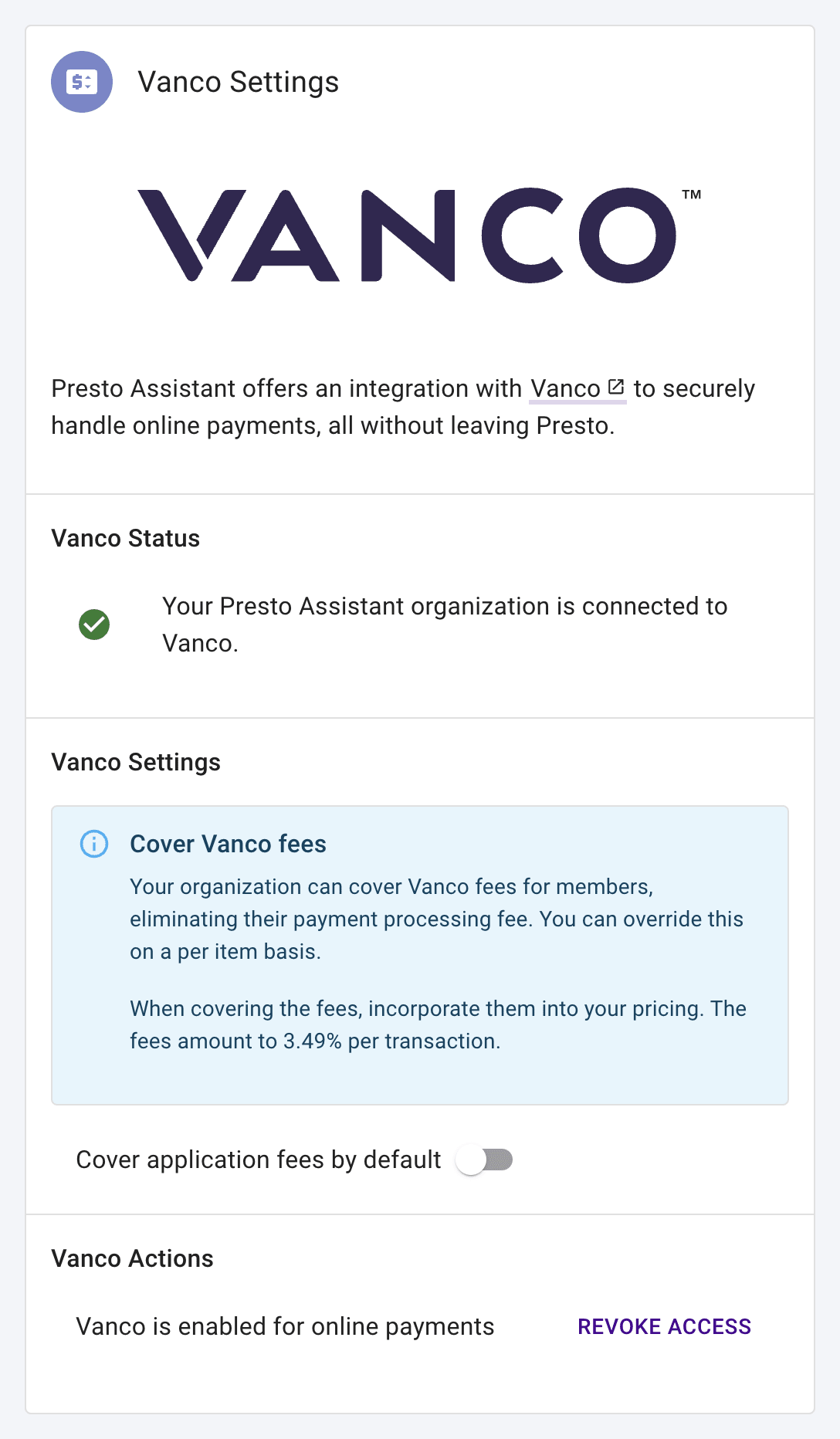 Success! Vanco is synced with your Presto Assistant organization. You can begin to add Financial Accounts that allow online payments using Vanco.
In the Finances Overview, add a new Financial Account or view an existing one.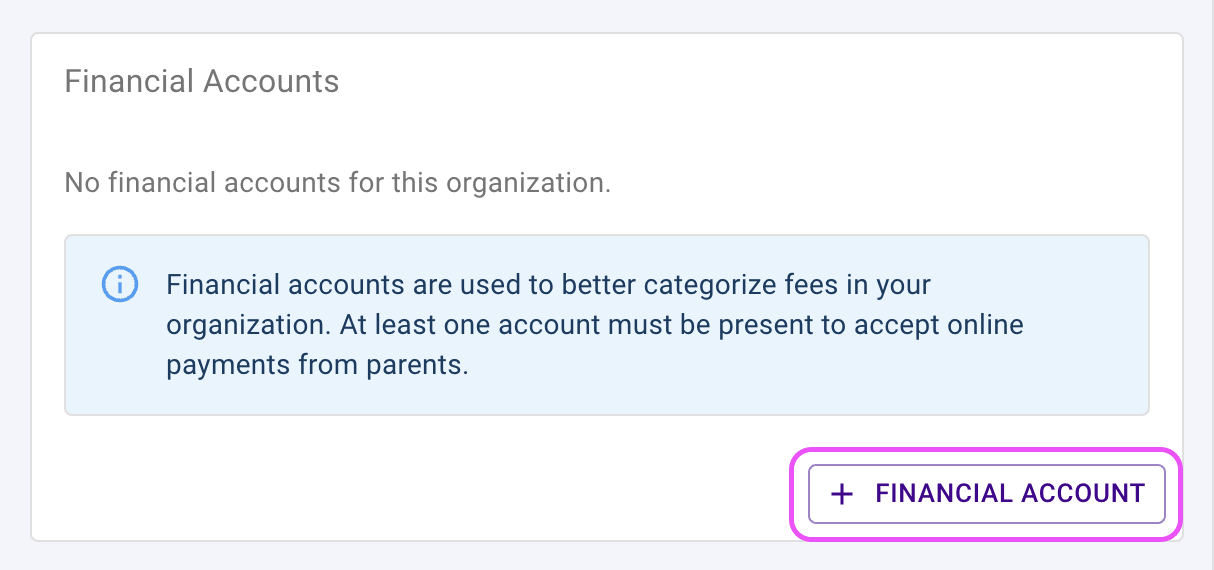 Check the "Allow Online Payments" checkbox for any account where parents should be able to pay online.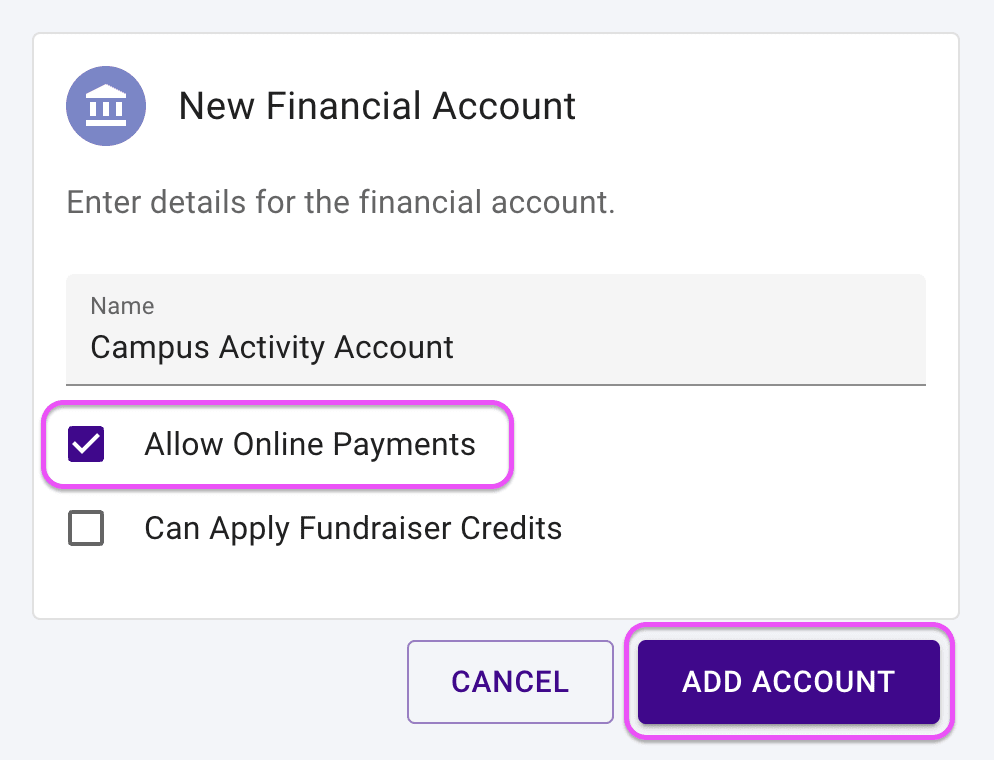 Confirm adding or updating the Financial Account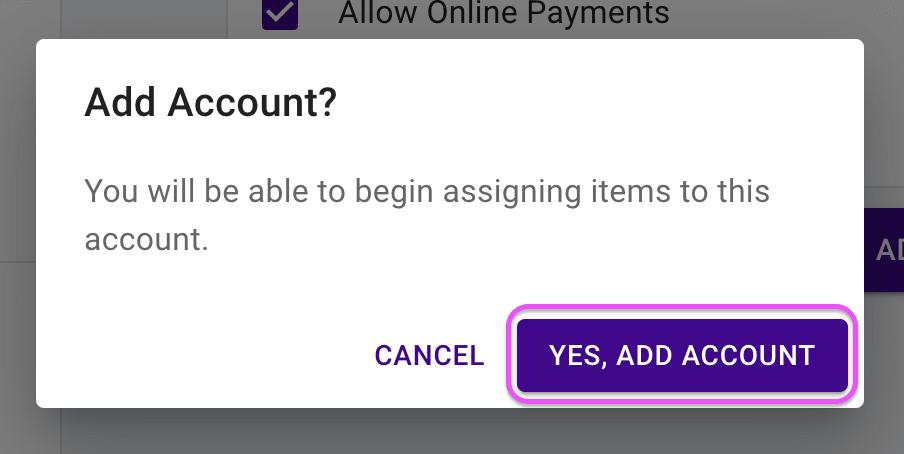 Add or edit Financial Items to assign them to a Financial Account.

Any item assigned to a Financial Account that allows online payments will be payable online by parents of the students assigned those fees.
Parents will be able to make online payments for any financial item assigned to their student family members.
Parent View When Making a Payment #
Parent starts a new payment from either "My Fees" or "My Payments" page then chooses amount to pay for their student's assigned fees.

The parent will only be able to pay online for fees associated with items that have a Financial Account that allows online payments.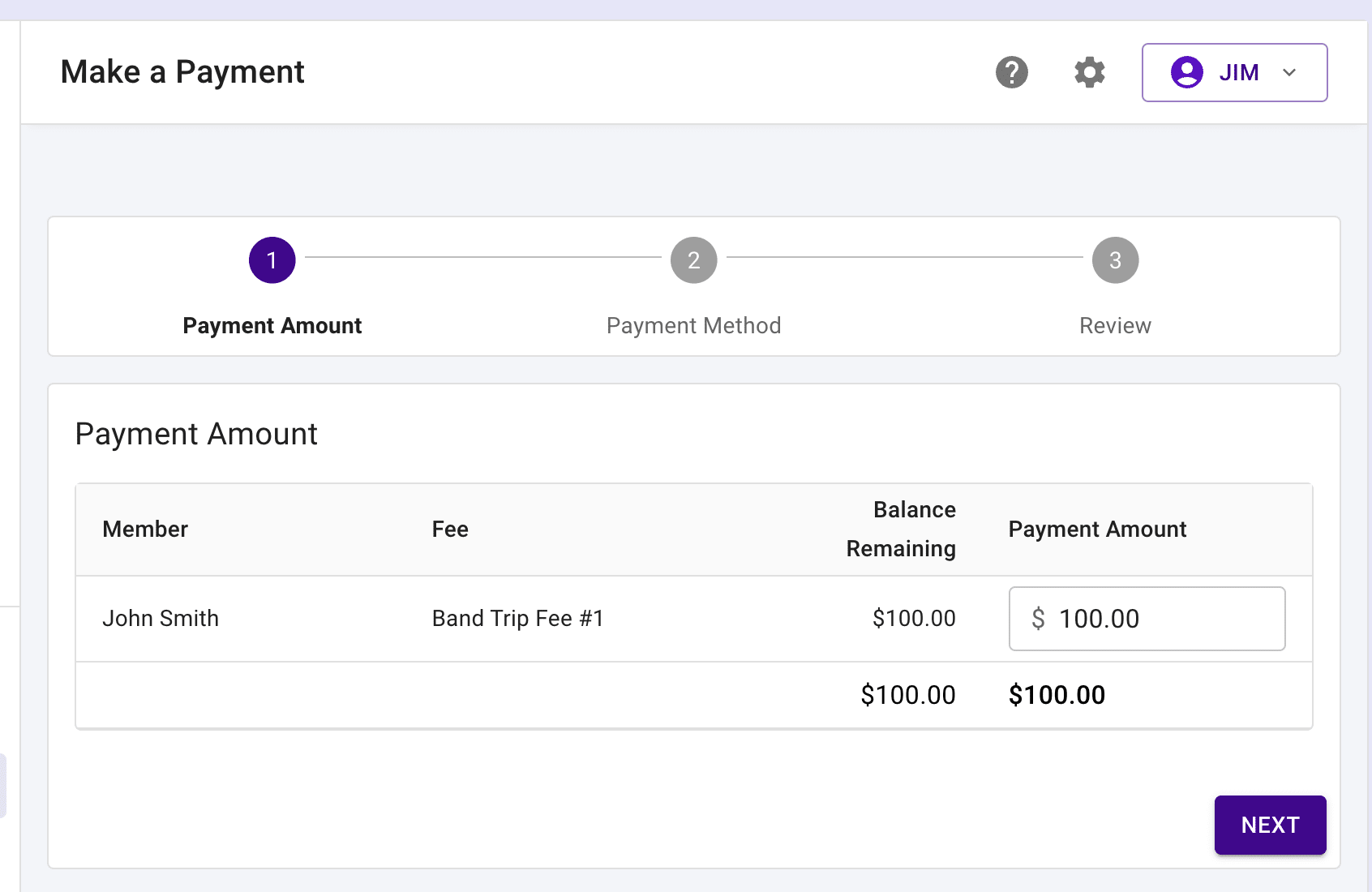 Parent enters payment details. This information is not kept by Presto Assistant — we only pass the information along to Vanco.
Parent reviews details about payment before submitting. They can press the Edit icons to adjust information about the payment amount or payment method.